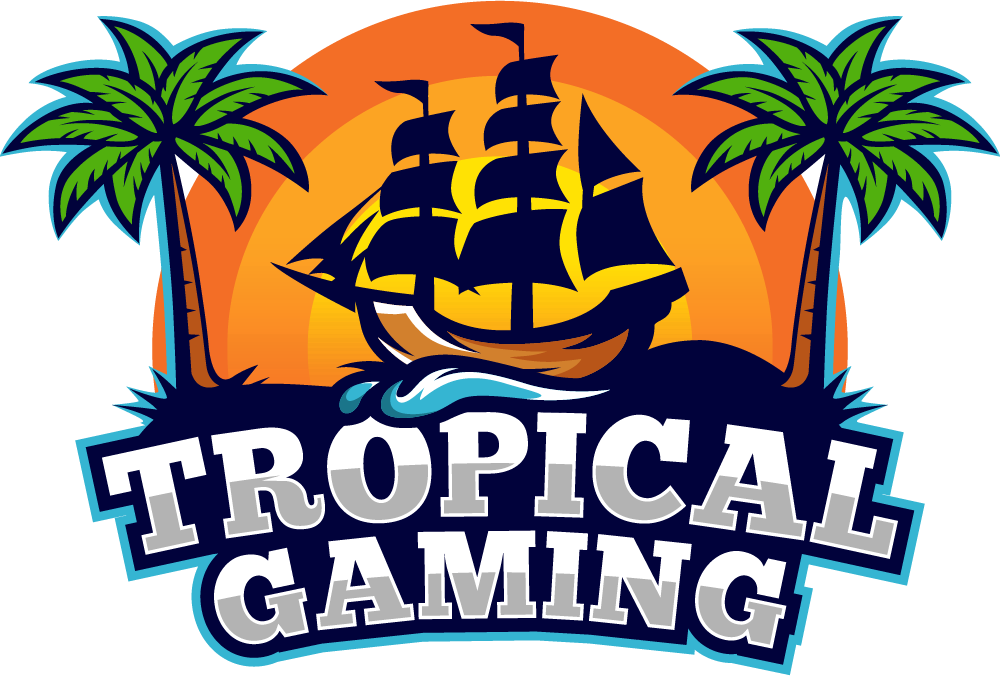 There are 23 Players Online
on Tropical Paradise, Napoleonic Wars
About Us
Tropical Gaming was founded in Tropical Paradise, a one-of-a-kind gaming experience unlike any other. Our island-based casual deathmatch server provides players with a peaceful and enjoyable environment where they can unwind, relax and have some fun. We believe that online gaming should be a stress-free experience, which is why we've implemented only a few essential rules and restrictions, giving players the freedom to play the game however they want.
Every map in Tropical Paradise is designed to transport players to a lush, tropical island where they can explore and engage in combat with other players. The islands are filled with diverse landscapes, from sandy beaches and crystal-clear waters, to dense forests and towering mountains. With a ship available for capture on each map, players can add an extra layer of strategy and excitement to the gameplay, either by using the ship as a base from which to launch attacks, or as a tool for defending themselves from other players.
We understand that not everyone is looking for a high-pressure, competitive gaming experience. That's why we've created Tropical Paradise, a server where players can let loose and enjoy the game without the stress and pressure of intense competition. Whether you're here for the roleplay, or simply to relax and have some fun, Tropical Paradise is the perfect destination.
Our dedicated team of developers and administrators are constantly working to improve the server and provide the best possible experience for our players. We take pride in providing a welcoming and friendly environment for all of our players, and we're always happy to have new players join us.
So, if you're looking for a place to unwind and have some fun, we invite you to come and experience the tropical paradise that we've created. We're confident that you'll love the experience and that you'll keep coming back for more. Join us at Tropical Paradise Deathmatch, and let the adventure begin!
Our Games
We are based on Mount & Blade: Warband – Napoleonic Wars DLC. We will be expanding into Bannerlord as soon as possible, and in the future we may expand into other games. We will keep our Napoleonic Wars server online for as long as there is demand for it, so don't worry as we're not going anywhere!
SPACER
Meet Our Team
Community Leads
Ellin
le fabulous unicorn
Community Managers
Halten
To be filled
Community Coordinators
Matijas
Patxd
Nappa
Nino
Game Administrators

Old Lady

steffen_of_frisia

ZheaR

Saboogi

Winter

TiKi_MoDoNgO

MAXSENSITIVITY

Nachos

Blee

Killey

Krejzi

FearlessHussar

Reganos

Samurai Steve

CatAstrophe

1_210

Necrolust

Elise

Catherine

Sheepy

Friendly_Grandpa

Heidi

Ryan (Jean-Luc Picard)

Big Mama

Blitzkrieg

Krabby

Development Team
le fabulous unicorn (Website & Systems)
Sebastian (Scripter & Coder)
Dodobird (Mapper)
P. Magnet (Mapper)
Content Team
le fabulous unicorn (Branding, Social Media, Graphic Design)
Matijas (Live Streamer, Content Producer)
To be filled
To be filled
SPACER
Join Our Team
We are a growing and thriving community, constantly expanding and looking for new talent to join our team. If you have a passion for gaming and are interested in becoming a part of our team, we encourage you to reach out to us. Whether you are a developer or scripter, a map maker or an administrator, we are always looking for new people to join us and bring their skills and expertise to the table.
We believe in fostering a supportive and inclusive environment, and we are always looking for new and innovative ways to improve our community. By joining our team, you will have the opportunity to work with like-minded individuals, learn new skills, and make a positive impact on the gaming community.
We are currently looking for the following:
Napoleonic Wars Administrators
Developers (Scripters/Mappers/Coders)

Content Team (Streamers, Video Editors, Graphic Designers)
We understand that not everyone has prior experience in these roles, but that shouldn't stop you from pursuing your passions. If you have a love for gaming and a willingness to learn and grow, we'd love to provide you with the training and support you to succeed. Our team is dedicated to helping you reach your full potential and we believe that everyone has something unique to bring to the table. We can't wait to hear from you and see what you can bring to the community.